Choi Hwa-jung, "Lee Yong-jin's ideal type, unexpected charm."
Choi Hwa-Jung chose Lee Yong-jin as her ideal type among the "Aero couple" MCs. On SKY and Channel A's "Aero Couple," which aired on February 8, the section's ideal type was selected in the corner. Hong Jin-Kyung said, "I think Seo Dong-Joo and Choi Hwa-Jung are single. "Who is your ideal type based on your face and personality without considering your job or salary?"
Seo Dong-Ju said, "I like men who are nice, obedient, and soft-hearted. That's why it's Yang Jae-jin. Yang Jae-jin laughed, saying, "Dong-Ju doesn't have a good eye for men." Hong Jin-Kyung wondered, "Why do I look like I can listen well?" and Seo Dong-Ju replied, "I think I'll be soft and warm inside." Yang Jae-jin said, "I think you're good at watching. "I'm good to my girl," he said.
Choi Hwa-Jung said, "I think I have a taste even if I have a lot of experience," and Lee Yong-jin breathed, "Let's win over a doctor and a lawyer this time." Choi Hwa-Jung chose Lee Yong-jin and said, "There is an unexpected charm. "It's obvious," he said. Hong Jin-Kyung said, "I didn't expect much of the reason why the gagmen marry beautiful people, but it was surprisingly pointed out. "We have low expectations.

Yang Jae-jin said, "Sometimes, Jinkyung speaks straight," and Hong Jin-Kyung said, "That's why expectations for me are low. It's an advantage.
Park Jin-hee, Introduce Bamboo Toothbrush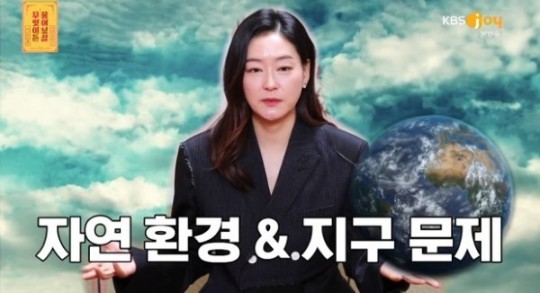 Actress Park Jin-hee expressed her concerns about environmental issues. In KBS Joy's "Ask Anything," which aired on the afternoon of the 8th, actor Park Jin-hee appeared and confessed his worries, saying, "I want to tell stories about environmental issues in a fun way." Park Jin-hee said, "My mother instilled the importance of life in me since I was young." He told me not to treat small things carelessly. "After I became an adult, I actively did what I could do.
Park Jin-hee then said, "I sympathize with you when you talk about environmental issues, but I can't force you to do it." But in the past, I forced you. When I was filming, I walked on the stairs, saying that I should not take the elevator even though I had many clothes. "My manager and I shared our clothes," he said, expressing his love for the environment. Also, Park Jin-hee said, "I don't use shampoo. I use a shampoo bar." Use a dishwasher bar as well, too. "Shampoo and detergent are in plastic containers," he said, explaining his efforts not to make plastic waste.
Later, he said, "I thought my husband was too much at first, but these days, he uses a handkerchief instead of a paper towel and a bamboo toothbrush," drawing laughter by explaining the bamboo toothbrush in his bag enthusiastically. Park Jin-hee introduced such a variety of environmental protection products and said, "Sometimes lectures come in, but it's not fun." People remember it when it's fun these days. "I'm worried about how to make it fun," he said.
In response, Seo Jang-hoon said, "Isn't the purpose of making many people sympathize?" Jin-hee's reaction is good because she is a great actress. I've decided the title of the individual broadcast. "Try 'Wonder Woman' by combining environment and Wonder Woman." Lee Soo-Geun also actively recommended the use of sub-characters, saying, "Make uniforms with natural materials that are not harmful to the environment."
Park Ha-sun's passionate success in postpartum care center → Dying and Dormitory.
Actor Park Ha-sun left another box office hit, "Doggy," following "Postpartum Care Center." Kakao TV's original drama "Dying Up" ended with 1 million views each time, surpassing 17 million cumulative views. It is a heartwarming and realistic ending in which everyone in the family tries to understand each other, and it has provided an opportunity to look back on various aspects. Park Ha-sun, who played the main character Min Min-rin until the end, was very active.
Park Ha-sun, who showed perfect synchronization with Min Min-rin herself, such as hairstyle, facial expression, and behavior, gave sympathy, consolation, and courage to many women, detailing her agony between "I" and her life as a wife and daughter-in-law. In particular, Park Ha-sun's narration, which penetrates the work in the last episode, "Life living for me, not to satisfy someone's natural expectations, was starting so slowly," left a deep lingering impression of Min Min Min-rin's past, present, and future.
Park Ha-sun said, "The last word seems to be very sad who made it. I'm already saying hello to you on the last episode of "Sleeping." I hope you have a safe New Year's Day without any upsetting or fighting. I was thrilled to see the responses that I had to go to 50 episodes on holidays and weekends. I think it would have been nice to see them all at once while eating together. I don't think it's us. I sincerely support everyone to live a life of their own choice, not a standard set by the world."
"I was happy that you sent me more attention and love than I expected," he said. The writer of the drama, Lee Yoo-Jung, the drama writer, the beautiful director Lee Kwang-young, and the amazing actors and staff members who responded with many comments. Thank you so much. I'll come back with another good work. It's sad to think that I did a good drama, but I'm happy to say bye. Sarin, live well!" he said at the end.
Park Ha-sun, who has established herself as an icon representing Korean women through "Postpartum Care Center" and "Dying Up," will make a comeback to the screen with the movie "Confession," which will be released on the 24th. This work draws attention by winning the 24th Bucheon International Fantastic Film Festival (BIFAN) Korean Fantastic Feature Award. In March, he will visit the small screen on the "Road to Obstetrics and Gynecology" episode of tvN's one-act drama series "Drama Stage 2021."
Trot National Sports Festival, Yoon Seo-ryeong, exclusive contract with Jay-Z Star.Announcement of hard work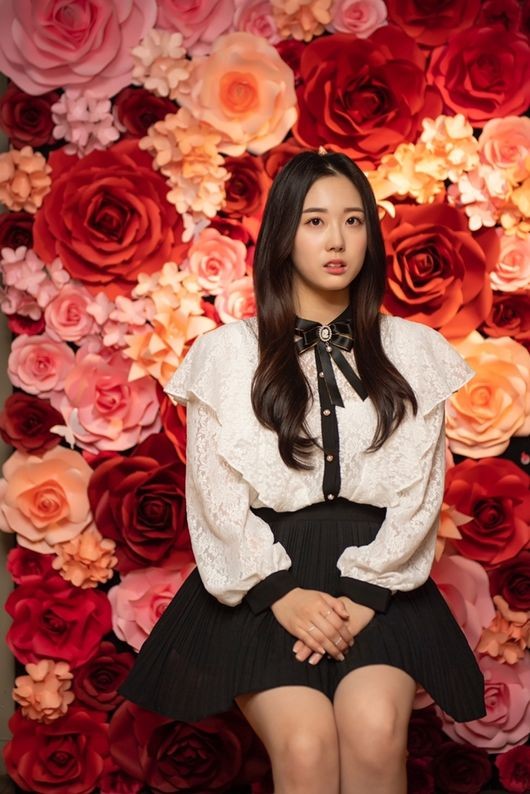 "Trot Fairy" Yoon Seo-ryeong signed an exclusive contract with Jay-Z Star, heralding active activities. "We signed an exclusive contract with Yoon Seo-ryeong on the 8th. "We will provide full support for future activities in various fields as well as the trot market, so please give us a lot of attention and love." (OSEN report on the 8th)
Earlier, Yoon Seo-ryeong was loved by MBC's "Bias Broadcasting" and KBS2's "Trot National Sports Festival" for her solid singing skills, as well as her star-studded appearance and unrivaled talent. Yoon Seo-ryeong's "Byeokbi" stage video reached 2.6 million views on YouTube (6 p.m. on the 8th). In comparison, Yoon Seo-ryeong's "The Ugly Person" stage video surpassed 2.06 million views on YouTube (6 p.m. on the 8th) and secured a thick fandom.
Jay-Z Star, which includes Ye-Ji, Kim Kyung-Hyun, Renu, Hayubi, Kim Hee-jin, and MC Haru, is a comprehensive entertainment company that has entered various fields as entertainment, performance planning, and promotional marketing. Currently, Yoon Seo-ryeong is preparing different contents and albums. Attention is being paid to how much higher he will fly with Jay-Z Star in Yoon Seo-ryeong.