I want to come down to Jeju Island and live with my child.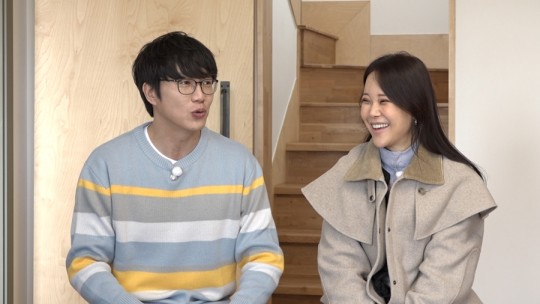 Baek Ji-young played a great role on her first home tour. JTBC's "There Is No Home in Seoul" (hereinafter referred to as "Seoul House"), which will air on the 10th, will appear Baek Ji-young on the occasion of Lunar New Year's Day and go on a Jeju Island home tour for the first time with her best friend Sung Si-kyung.
Baek Ji-young, who appeared in the studio before the start of the home tour, said, "I thought about going to Jeju Island and living there after watching "My House" in Jeju Island," raising expectations for the home tour. Baek Ji-young, who started a home tour with Sung Si-kyung in earnest, showed off her "best friend chemistry" by performing a situation play with Sung Si-kyung from the beginning. In response, the studio's MCs praised Baek Ji-young, saying, "She is the only guest who catches the Bible." Sung Si-kyung and Baek Ji-young said, "Isn't it a house with everything in Jeju Island?" at a farmhouse on Jeju Island where the sea view, Hallasan view, and tangerine field view coexist?
Baek Ji-young, who recently started her personal broadcasting, went on a home tour with a handicapped camera, and struggled to show her sloppy beauty, perhaps because she was unfamiliar with it, taking pictures of her chin instead of the structure of the house. In addition, Sung Si-kyung received an admiring applause for eating welcome fruits prepared by his wife and wife, who have been farming tangerines for more than 50 years, and even unfolding ASMR on the spot. Baek Ji-young and Sung Si-kyung, who saw "My House" with all three major views of Jeju, including sea view, Hallasan view and tangerine field view, constantly admired it. Sung Si-kyung looked at Hallasan Mountain and the sea, and declared, "If it was this house, I would live in Jeju Island right away," and said, "I wish I could sit here and have a drink," drawing laughter. Baek Ji-young also fell into a happy imagination, saying, "I want to come to Jeju Island and live with my child," referring to Jeju's sunshine as a house full of romance.
Miss Spitz, the new generation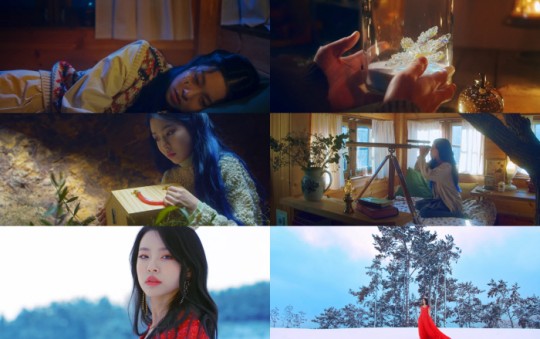 The new singer-songwriter, msftz, is captivating those who see her with her unremitting acting skills in the music video for her new song "Facetime, Face Me." Sony Music Entertainment Korea released the title track "Facetime, Face Me" and music video of Misfit's fifth single "antigravity" simultaneously on its official SNS channel on the 2nd.
In the released music video, Misfitz created a warm and cold atmosphere. Misfitz is a red dress with a strong color that gives off an attractive charm. Misfitz's eyes and emotional acting, which seemed to burst at any moment, drew admiration from viewers. The broken mirror pieces, the white snow field, and the appearance of Misfitz, who seems to dominate the snow, reminded me of Andersen's original fairy tale, "Queen of Snow." Misfitz delivered lonely and beautiful emotions in depth, leaving a heavy lingering impression even after the video was over.
An official from Sony Music Entertainment Korea said, "Thank you for loving Misfit's new song 'Facetime, Face Me,' which I prepared with all my heart and soul," and added, "I'm sure you'll be able to see the charm of Misfit from music to acting through the music video. Please look forward to the various aspects of Misfitz in the future." The new song "Facetime, Face Me" is an impressive song with emotional melodies and lyrics, and contains Misfitz's warm comfort to everyone who is exhausted in the world that has been stopped by the prolonged Corona. Misfitz released its single "Facetime, Face Me" on the 2nd and continues to communicate with fans.
Kim Seong-eun reveals DNA of three children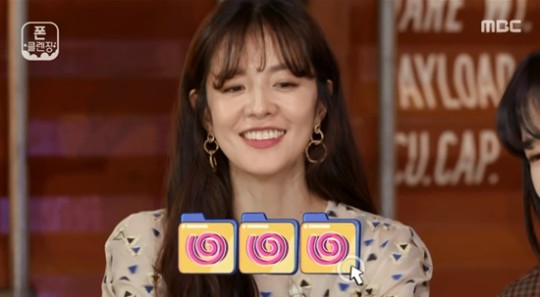 Kim Sung-eun appeared as the first client of "Phone Cleansing." MBC's entertainment program "Phone Cleansing," which aired on the 9th, showed Kim Sung-eun organizing about 50,000 photos.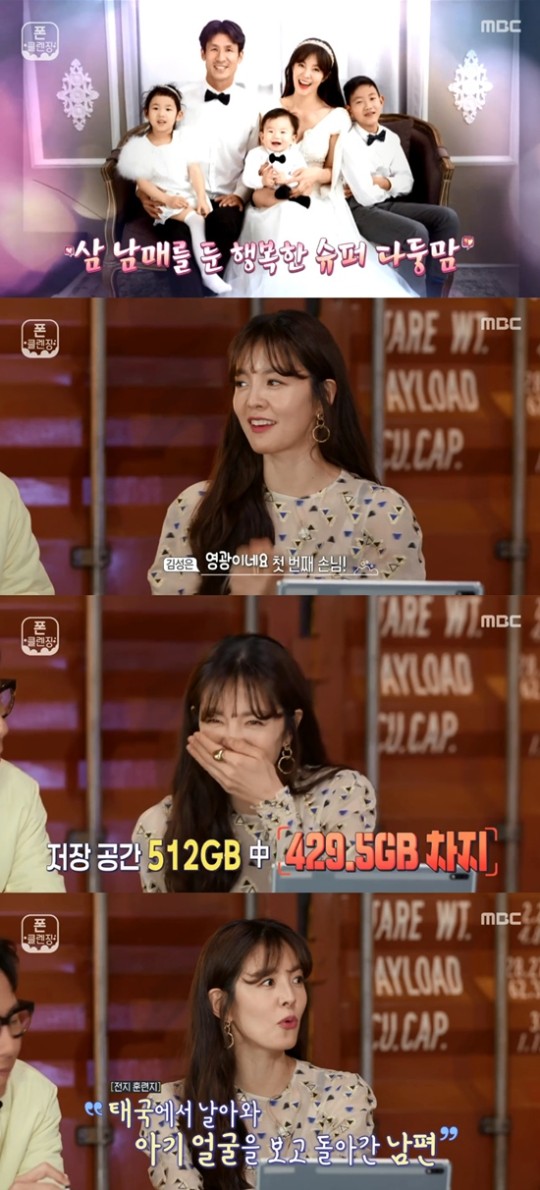 On the same day, Kim asked for a request, saying, "I want to organize the photos of the three children." "Sometimes I go to my mom's house and I look at her album. Later on, I thought that I wouldn't be able to see old pictures when my children grow up. It's saved, but it's not printed. "At some point, I felt anxious that the memories of the children were disappearing."
Yoon Jong-shin said, "In the old days, parents used to press the shutter very carefully. And I couldn't see it. So we fought a lot before pressing it. "I'm fighting for that one cut," he recalled. Yoo In-na also replied, "On the contrary, if you ask me if I will print all the pictures I have on my phone, there are much more pictures that I don't."
"I'm good at erasing pictures, too. It's still 50,000 copies. But it's only been two years since I used my cell phone," he said, drawing surprise from the cast. "I organized 100 days from the first day of my life, and 200 days from the 100th day of my life," said Kim Seong-eun. I made a photo book for each trip. "I haven't done anything since I was born," he said.
In response, Yoo In-na said, "We were commissioned by Kim Sung-eun, who was in urgent need of organization, and proceeded customized to the client." "There were 4,678 videos of Kim in 50,223 photos. "Out of 512GB of storage space, 429.5GB of photos and videos," he said, explaining that it was organized into eight folders through A.I. technology. "The person in the photo album looks a lot like him. "A.I. couldn't catch it," Kim Sung-eun, who resembles her, explained her family's bungeoppang DNA, drawing laughter from viewers.
Kim Sung-eun's neatly organized cell phone was full of memories with her family. Kim Sung-eun showed her affection for her family by explaining each photo. Kim Sung-eun said, "This program doesn't organize your phone, but it would be nice to come when you don't know who I am." Kim Seong-eun also explained an anecdote that she was moved by her husband Jeong Jo-guk when she gave birth to her third child. Kim Sung-eun said, "I thought I wouldn't be able to come, but I told the director and came for 1 night and 2 days to see the baby. "It was a surprise," he said, touching the hearts of the cast.
Kim Sung-eun's husband folder was full of friendly poses as if proving their affection. In particular, Kim Sung-eun was envious of the cast by looking at Jung Jo-guk with her eyes dripping with honey. DinDin also expressed her feelings about the picture, saying, "It's cute when you're with your husband, unlike when you're with children."
The last folder is the folder of the person 'Kim Sung-eun'. "If you've seen my bare face so far, it's a picture of me wearing makeup from now on," Kim Sung-eun said, expressing embarrassment. "What's interesting is that you have the prettiest face when you're pregnant," Kim Sung-eun said after releasing several photos of your end-of-life. I heard that there are people who fit well with pregnancy. "When I was really pregnant, my skin got the best," she said.
"I have a belief in life," Kim said. I don't think about children at all when I come out to work. She only lives with Kim Sung-eun. That way, they can enjoy childcare even when they return home. I can tell the difference," he said, expressing his mindset as a working mother. After finishing organizing the photo album, Kim Sung-eun received Jae-ha's photo book, which was made with the photos. The USB with the organized picture was a dummy. Kim Seong-eun accepted the photo book and expressed her admiration, saying, "I will promote it a lot."