Self-employed Celebrities Cry in Corona
The prolonged situation of the novel coronavirus infection (Corona 19) makes it more difficult for self-employed people. The same goes for stars. Stars who are running cafes and restaurants simultaneously decided to close their businesses one by one as the Korona 19 made it difficult to manage them. Oh Jung-Yeon, a broadcaster, has decided to close the cafe, causing regret in the face of difficulties.
Oh Jung-Yeon reported the closure. On the 3rd, he/she said on his/her Instagram, "While enduring the difficulties faced by Corona and enduring affection, the unexpected variable at the time of the lease renewal became an inflection point and decided to close."
Oh Jung-Yeon opened a cafe in Sinsu-dong, Mapo-gu, Seoul, after the Ga Open in May 2019. At the beginning of the opening, it was loved so much that it was said that customers were coming in line.
However, Oh Jung-Yeon's cafe could not avoid a direct hit by Corona 19. Due to the spread of Covid-19 and the extension of social distancing (stage 2.5 in the metropolitan area and phase 2 in the non-metropolitan place), business difficulties have arisen. Oh Jeong-Yeon said, "The president's ears are donkey ears," and "The size of 20 pyeong" has ten employees, including part-time jobs. "We are paying 30 million won in deposit, and 2 million won in monthly rent. "We are seriously considering the existence and abolition of the law," he said.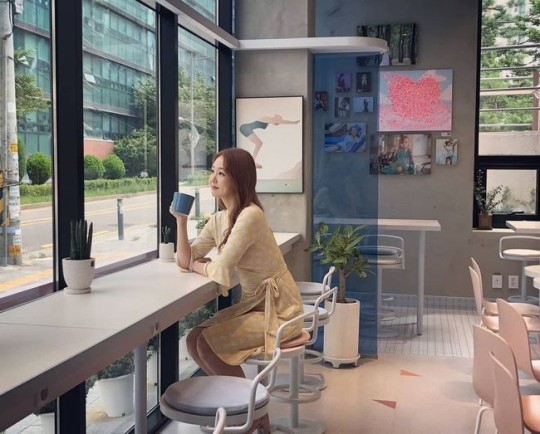 After much consideration, Oh decided to close the cafe. There is also a deterioration in management due to Corona 19. Still, a random variable at the time of the lease renewal has become an inflection point, leading to a sad decision to close the business.
Oh Jeong-Yeon posted a photo of her removing a sign from a cafe. "I was unfortunate for a few days because I remembered the past when I filled every single little piece of furniture with my feet." "But it was comforting to be with our employees for 21 months and to feel sorry for each other," said Oh Jeong-Yeon, but she couldn't hide her tears pouring down when she finally took off the sign.
At the news of Oh Jung-Yeon's closure, colleagues in the entertainment industry also expressed regret. Noh Hong-Chul, Kim Min-Kyung, Ha Jae-sook, Kim Seung-he, and Park Joon-Hyung felt sorry for the closure and cheered for Oh Jung-Yeon.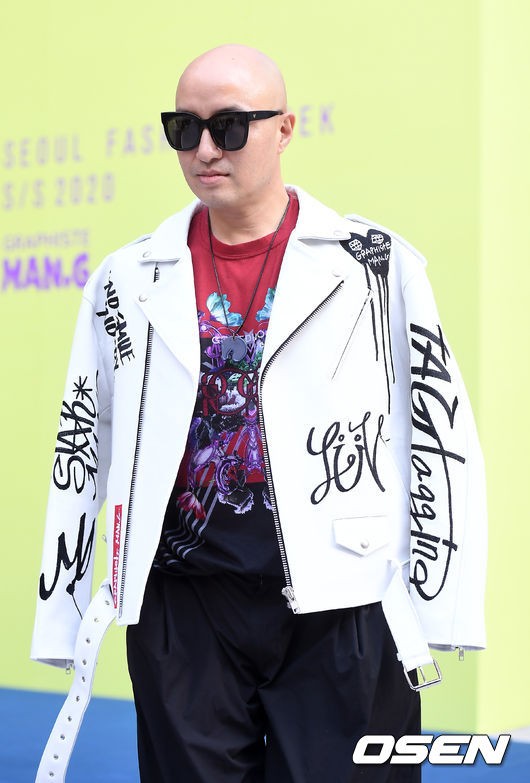 Oh Jung-Yeon is not the first "self-employed" celebrity to be directly hit by Corona 19. Earlier, Hong Seok-Cheon, Kang Won-Rae, and Kang Jae-Joon reported the business's closure, expressing their deterioration in Gyeongung.
Hong Seok-Cheon, who has many small bones, such as doing business in Itaewon for a long time, also decided to close down after failing to avoid the direct hit of Corona19. Even before Itaewon became popular, it gained fame by running a restaurant business. It has still organized all the restaurants it used to run as Itaewon gained popularity and was hit by soaring rents and Corona 19.
Kang gave up his bar in Itaewon. Although he was at the forefront of reviving the business community in Itaewon, he could not avoid the covid-19. Kang Won-Rae recently posted a post criticizing the government's quarantine policy on SNS and apologized, saying, "I became emotional while talking about the hardships of self-employed people."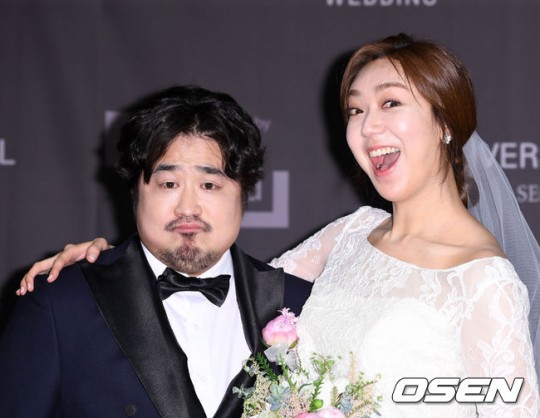 Kang Jae-Joon and Lee Eun-Hyung also closed their restaurants due to Corona 19. Kang Jae-Joon appeared on SBS's "Baek Jong-won's Alley Restaurant" and said, "It took weeks just to the interior of the store, but the closing took less than an hour." "I cried so hard, and my wife sobbed as if she fainted," he said.
Meanwhile, the government has decided to extend social distancing (2.5 steps in the Seoul metropolitan area and two steps in the non-capital area) until the 14th to curb the spread of Covid-19. There were 467 new confirmed cases of Covid-19. The number of confirmed cases has increased to around 400 again in four days, with 79,311 confirmed cases.
Han Ji-hye is pregnant after ten years.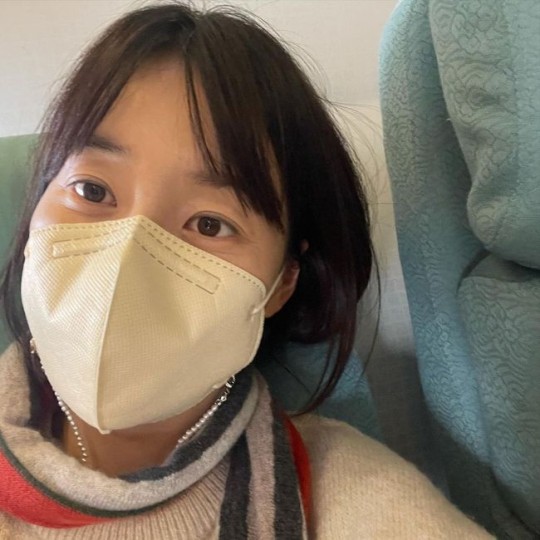 Actress Han Ji-hye, who succeeded in getting pregnant after ten years of marriage, reported her current status.
Han Ji-hye revealed her dinner menu on her Instagram story on the 3rd.
Han Ji-Hye's dinner was pollack oil pasta with water parsley. Han Ji-Hye showed off her high-quality cooking skills by appearing in "Newly Launched Restaurant," the delicious water parsley pollack oil pasta has been completed.
Han Ji-hye ate one bowl and then ate half a bowl more. The taste is delicious, but the response is that they are craving food as they are pregnant. Han Jihye said, "A lot of garlic. Lots of pollack roe. A lot of water parsley. "It's salty like Enchobi, and water parsley smells good," he said, praising his cooking skills.
Meanwhile, Han Ji-hye reported her pregnancy on December 31 last year. Han married her husband in 2010 and is currently living in Jeju Island.
'Run On' Choi Soo-young, "You're eagerly shouting that I love you."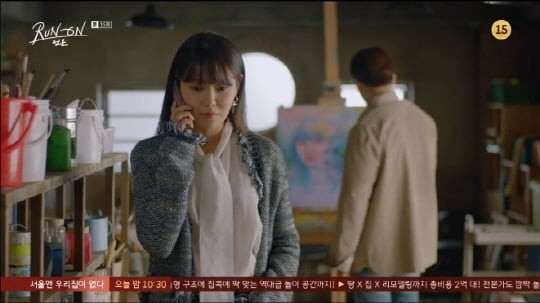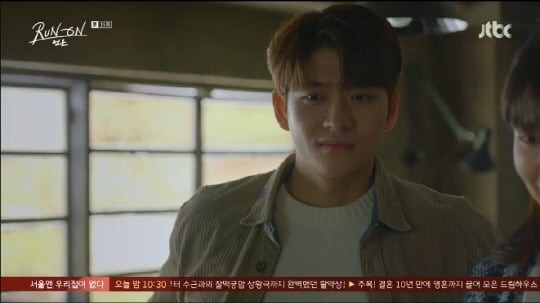 Choi Soo-young of "Run On" was moved by Kang Tae-oh's sincere painting.
Seo Dan-ah (Choi Soo-young) felt love when she saw the finished painting of the film (Kang Tae-oh) in JTBC's Wednesday-Thursday drama "Run On," which aired on the 3rd.
"This time, it's done," Seo Dan-ah said. CEO, please come and see the painting."Seo Dan-ah was excited to see the movie, saying to her secretary, "Will my hair look beautiful even if it was pressed too hard on the thought of going to see the film.
Seo Dan-ah stopped by the movie's studio and wondered about the painting hidden in a veil. When the film unveiled the artwork, Seo Dan-ah said, "The painting is too loud. You're shouting too enthusiastically. "I love you. The more you draw at your age, the more you can see your emotions," he said.
The movie said, "That's right. "I love you, CEO." Then, Seo Dan-ah said, "How am I supposed to hang this in an art gallery where everyone looks at me? "I should just keep it for myself," he said, expressing his excitement.
Subsequently, Seo Dan-ah received an urgent call and was absent-minded for a while. And the movie said, "Are you all right, boss? Should I drive?" I was worried. In response, Seo Dan-ah said, "It's either me or someone else. It's cold. Go inside. Not every parent's death makes his child a sad child. "Not all parents love their children blindly," he said, hinting that something happened with the father.