EXID's Solji, lovely with a super-miniskirt
Singer Solji decorated the cover of the February issue of "Pilates S." The theme of "Too Sweet Not To Love" is "A Moment to Love," aimed at the upcoming Valentine's Day with her appealing vocals. You can feel Solji's infinite charm by expressing various love faces from multiple angles, starting with curiosity about her opponent, first love that is fluttering, and longing for love that has left. Directing a different mood depending on the outfit, the wide-fit check pattern long jacket and miniskirt look showed the face of a girl who begins to love and the company with a long sleeve blouse with ruffles and a corset.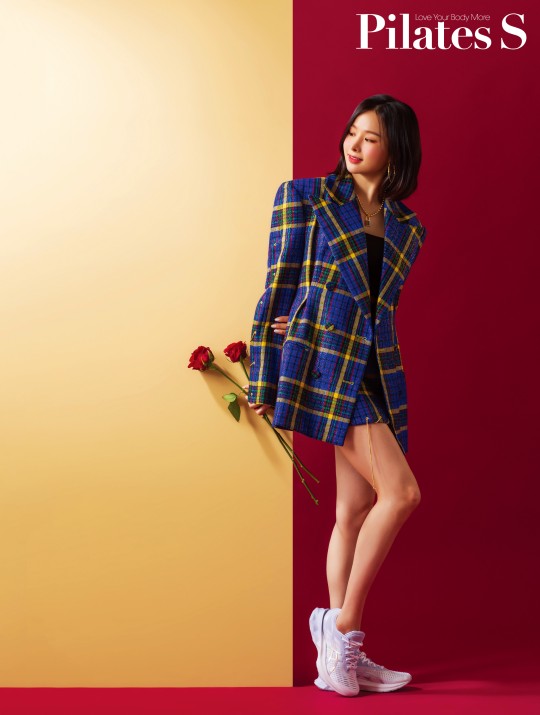 Midi's tight velvet dress costumes, a seductive love, repeal colorful long dress look charming in love with the maximum height. Expressed the loneliness of water under the seat. Solji, who started her solo career last year, said she spent a year challenging her solo album in July, "I feel much more responsible," adding, "When I was working as a group, I often set exemplary guidelines and lock myself up, but now I'm trying to control myself and develop my abilities.
He, who has a powerful voice as well as emotional vocals in the OST, expressed his humble attitude toward the song, saying, "If the vocal is too strong, the song cannot permeate into the drama or movie, so I pay all attention to the song so that it can be smoothly absorbed in the drama scene." "If I used to focus on revealing my sadness as if it were exploding, I try to suppress it and express it as if I were drawing it. Especially, I took one note and one-note in more detail in verse, and I sang a line and a line as if I were telling my story."
As it was a shoot with the theme of "Love," he said, "I'm a straightforward person to express my feelings, such as saying "I love you" if I love you, paying for what I want, and saying "Thank you from the bottom of my heart" if I get to love." "If you love someone, I want to give you everything you can. "I think I'm pursuing love that's not a waste of my everything," he said. "Even if this kind of love experience doesn't exactly fit, it's an internal textbook that can be used to understand and sing the mood or emotional lines of the song."
The February issue of "Pilates S" by Solji, lovely and fascinating, is available in 16 pages and is currently on pre-sale at an online bookstore.
CLC Elki cancels contract with Cube + withdraws from the team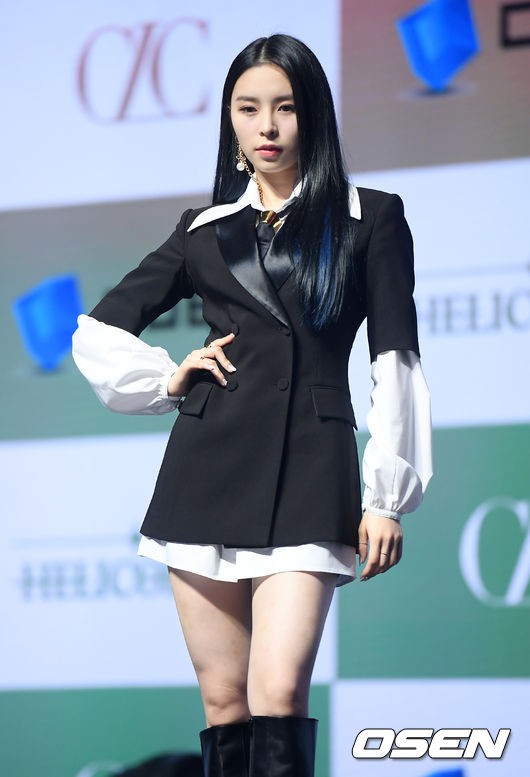 Group CLC's Elkie terminates its exclusive contract with Cube and leaves the team. "On the 3rd, CLC's agency Cube Entertainment announced that its exclusive contract with Elkie would be terminated." "As a result, the exclusive contract was terminated, and I withdrew from the group CLC (CEL)."
Cube said, "After smooth consultation, we made this decision," adding, "We thank our fans for caring for Elkie." "I ask for your generous support and encouragement for Elkie's new start.
Elkie drew attention by leaving a meaningful handwritten letter late last year. He said, "It's been almost six years. Starting with auditions, I made my debut and finally got a chance to meet you, and now that we're close, Cheshire and I are very reliable, and our love is so precious to me," he said, expressing his affection for the fans.
"I wanted to show you more of my works, but it's not up to me. I'm so sorry and sorry that I didn't have the opportunity to give gifts to all of you who have always waited for me. I don't think I've been a good artist. "I should have worked harder for you at least, but I'm not satisfied yet," she said.
Elkie also said, "Over the past five years, it's been filled with so many precious memories. I hope to do more things in the future by utilizing my experiences and what I have learned. I want to say thank you again to the members. Thank you for always supporting me and loving me. Don't forget your promise to sing and dance together even when you get older. I'll always be rooting for you," he said.
Meanwhile, CLC debuted with its debut album "First Love" in 2015 and reorganized itself into a seven-member group in 2017 when Kwon Eun-bin and Hong Kong member Elkie were recruited.
Purple Kiss,' Mamamoo's younger sister' is born.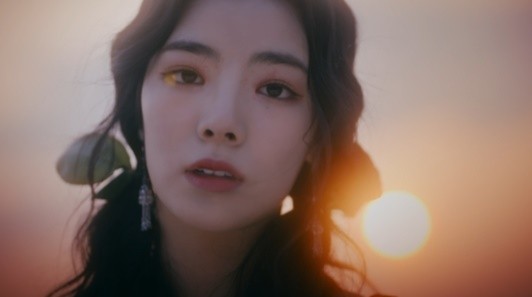 RBW's new girl group PURPLE KISS released its second pre-debut digital single, "Can We Talk Again." Purple Kiss (Park Ji-Eun, Nagoeun, Doshi, Ire, Yuki, Chae-in, Suan) released its second pre-debut song, "Can We Talk Again" on various music sites at 6 p.m. on the 3rd.
The seven-member new girl group Purple Kiss has the qualities of a complete idol group, participating in writing lyrics, composing, and choreography even before its debut, as well as excellent vocal and dance skills to match RBW's reputation, and her first pre-debut is foreshadowing the birth of a big rookie again.
"Can We Talk Again" is the first ballad song by Purple Kiss, released by producer Kim Do-hoon, composer Kang Ji-won, members Chae-in, and Yuki, who made hits such as Secret's "Magic" and "Starlight Moonlight?" The members expressed their desire to return to the past when they could not accept unwanted separation and were happy.

The pain, fear, emptiness, and helplessness of the breakup contained in the lyrics were interpreted as the members' outstanding singing ability. The melody delivered through the attractive tone showed a strong suction power and depicted Purple Kiss's sorrow.
In particular, the lyrics are impressive, such as "I miss you, I miss you now, I miss you more than I thought." "Because your existence was so big, I couldn't leave my eyes because you weren't next to me." "I'm tired. I can't come out of my memory anymore."
The music video released along with the song depicts seven members separating from each other. Music video mogul Johnny Bros. Hong Won-ki took the megaphone and captured the feelings of individuals who were distressed to part ways with their loved ones or loved ones in a mise-en-scene that goes well with the song's mood.