Rosé's first solo album, sub-title song, has an unusual force
A teaser video of Black Pink Rose's first solo song has been released. YG Entertainment is drawing attention by releasing Rose's solo teaser video under the title of "ROS£ – COMING SOON TEASER" on its official blog on the 26th.
It is a teaser video released just one day after announcing the surprise release of Rose's solo song at BLACKPINK's "Livestream Concert," to be held on the 31st. In the 33-second teaser video, Rosé's voice on the dreamy guitar riff begins, and it is an impressive song that makes you feel "as expected, the music is unique.
All my love is Gon. All my love is Gon. All my love is gone. Now you're dead and gone. Rose's vocals and delicate acting captivated fans' eyes and ears. Various metaphors were implied in each cut, ranging from the scene of white feathers flying helplessly in the dark, the set of him lying curled up in the bathroom, and Rosé disappearing from the burning rose, raising the viewer's immersion.
At the end of the video, the caption "BLACKPINK LIVESTREAM CONCERT: THE SHOW" "2021.1.31 SUN 2 PM (KST) is added, suggesting that it is Rose's solo song to be performed on the Black Pink stage. "The music of today's teaser is Rosé's sub-title song," YG said.
In addition to the music video of the title song, which is known to have invested all-time high production costs, even the teaser of the sub-title song showed off unusual sensual visuals, giving a glimpse of YG and Rose's long-standing efforts and confidence.
Kim Sae-Rom and politicians continue to say that dropping out of home shopping is too much.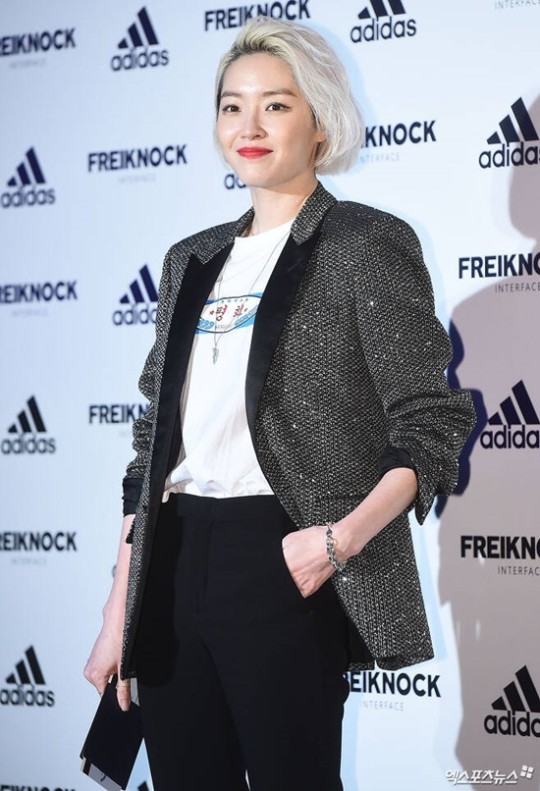 While broadcaster Kim Sae-Rom has been criticized for his slip of the tongue related to the "Jeongin Incident" during a live home shopping broadcast, political circles have also mentioned it. "The drop-off is too much," Rep. Ha Tae-Kyung said on her Facebook page on the 26th. "Let's accept the apology and continue working." "The witch hunt is not right.
"All members of our community feel sorry and anger for not protecting Jeong-in, but it should not lead to witch hunts against others, not perpetrators." "I apologized right away, and it is too much to take away my job even though it is clear that I did not intend it."
"If the community becomes an angry society and constantly makes someone who is falsely accused a victim, all members of the community end up unhappy. "Unintended small mistakes must be made in an inclusive society so that the community can move forward," he added. Earlier on the 23rd, Kim Sae-Rom appeared on the home shopping channel at a time similar to the time when SBS current affairs culture program "I Want to Know" (from now on "G-Al") was broadcast.
In the broadcast on this day, Kim Sae-Rom explained the product and said, "Is it over 'I Want to Know'?" "It's not important right now." When Kim Sae-room's home shopping was underway, follow-up reports related to Jeong-in, who died of child abuse, were broadcasted, and viewers criticized Kim Sae-mom's remarks as "foolish."
A day later, the repercussions continued, and Kim Sae-Rom apologized on his Instagram, saying, "I'm sorry for my comments on other programs that I just finished," adding, "I also didn't know that today's topic was dealing with a harrowing and angry incident, and even though I didn't know it,
GS Home Shopping has also decided to temporarily suspend the "Show Me the Trend" hosted by Kim Sae-Rom amid the wavelength that does not diminish even after Kim Sae-ROM's apology. Meanwhile, related complaints have been reported to the Korea Communications Standards Commission regarding the controversy.
Park So-Yeon said, "I broke my ankle during training…"Kwak Min-jung sobbed while broadcasting my game."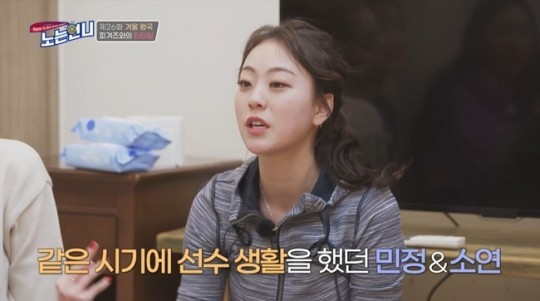 Kwak Min-jung showed his affection for his juniors. In the T-cast E-channel entertainment program "Playing Sister," which aired on the 26th, former figure skater Park So-Yeon and active figure skater Choi Da-bin were depicted.
Choi Dae-bin mentioned the 2018 Pyeongchang Winter Olympics. Kwak Min-jung said, "I was the only one who was shaking while broadcasting." Choi Dae-bin said, "I watched Min-jung's broadcast later, and I was very nervous when I made a mistake in the first jump of the pre-game."
Park So-Yeon also showed a smile, saying, "Min-jung cried a lot when she broadcasted my game." In response, Kwak Min-jung said, "Soyeon has played with me longer than Dabin. "I knew that she was suffering and sick," she said. "If she were injured, she would retire and return to work. "I'm proud of that, but I did a great job in the game."
Park So-Yeon explained, "I had broken my ankle bone at all during the training." Kwak Min-jung added, "It makes me cry when I see my juniors do well," showing off his unusual affection.
Bae Dong-sung's daughter, Bae Soo-jin, single mom, "Son 4 years old, tell your dad you want to go."

Bae Soo-jin, daughter of comedian Bae Dong-sung, confessed that she was afraid that her son would leave. Bae Soo-jin appeared in the next week's trailer for SBS Plus' "You Can Tell Your Sister," which aired on the 26th.
In the trailer video, Bae introduced herself as a single mother raising a four-year-old baby. "My son said, "I don't like you. I'm afraid I'll live with my dad." Bae Soo-jin cried, saying, "I still don't know what to do when I want to go to my dad," and added, "I'm afraid there's something I can't do for you." Seeing this, Lee Ji-Hye said, "I'm so sad."
Bae Soo-jin married Lim Hyun-Joon, a seven-year-old musical actress, in 2018. However, in August last year, she announced her divorce through her YouTube channel.