Choi Yeo-jin, it's the same as it was four years ago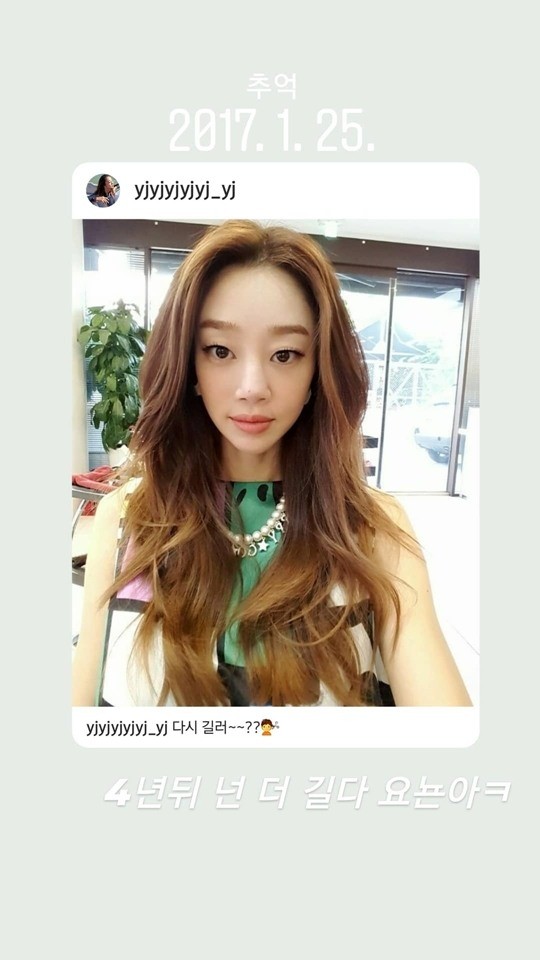 Choi Yeo-jin recalled the picture four years ago. Actress Choi Yeo-jin posted a photo on her Instagram story on the 25th. The image is inscribed with "2017.01.25", the date four years ago when the photo was taken. Also, Choi Yeo-jin said, "Memories," "Four years from now, you're longer."No, no, no," he wrote.
The photo posted by Choi Yeo-jin captures Choi Yeo-jin's SNS screen from four years ago. In the capture, Choi Yeo-jin has a bright hair color and long waist-length hair. At that time, Choi Yeo-jin expressed her worries about her hairstyle, leaving a message saying, "Are you growing it again?" in her appearance. However, four years later, Choi Yeo-jin gave a clear answer to her past concerns by saying, "You are longer after four years."
Meanwhile, Choi Yeo-jin will star in the KBS 2TV drama "Miss Montecristo," a follow-up to "Secret Man." The drama will premiere in February.
New Lim Soo-Hyun Casts New Saturday and Saturday Original Times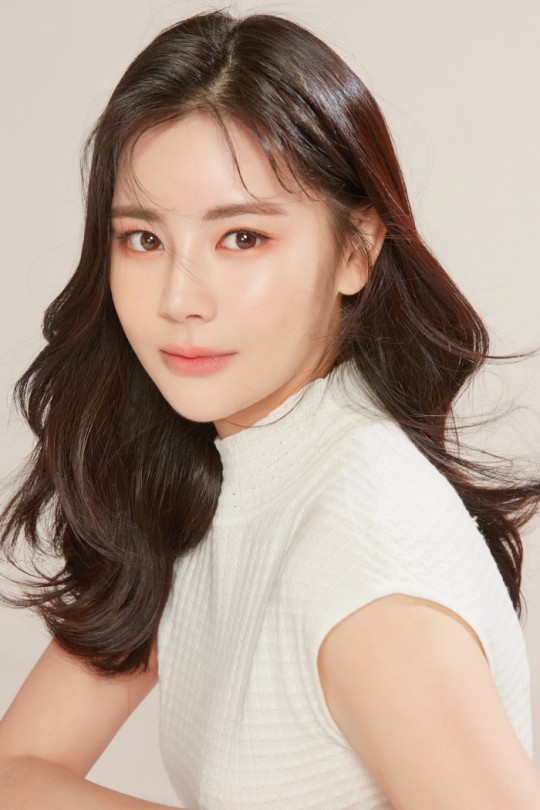 Rookie Lim Soo-Hyun will challenge his first career acting as a journalist. According to the agency, rookie Lim Soo-Hyun has been cast as media intern reporter Jung Yu-mi in OCN's new Saturday original "Times," which is scheduled to air in February.
"The Times" is a time war political mystery drama in which Seo Jung-in (Lee Joo-young), who is connected to Lee Jin-woo (Lee Seo-jin), a reporter from the past five years ago, faces dangerous truths while preventing the death of her father, Seo Ki-tae (Kim Young-Chul).
In the drama, Lim plays Jeong Yu-mi, an intern at a media company. Lim Soo-Hyun will correctly portray Jung Yu-mi, who lives her life showing off her beauty without knowing the world's situation, with her colorful acting.
Lim Soo-Hyun, who won the bronze medal at the 91st National Sports Festival in the Gymnastics Fair category of the Korean Sports Association, entered the drama 'Korean Beauty Star,' 'Time' and 'Search words' He appeared in WWW and web drama My Live, and drew attention from the industry based on his solid acting skills, and is building up filmography step by step by step. "The Times," in which Lim Soo-Hyun appears as a reporter, is scheduled to air in February.
"Last Letter" by Shunji Iwai will be released in February.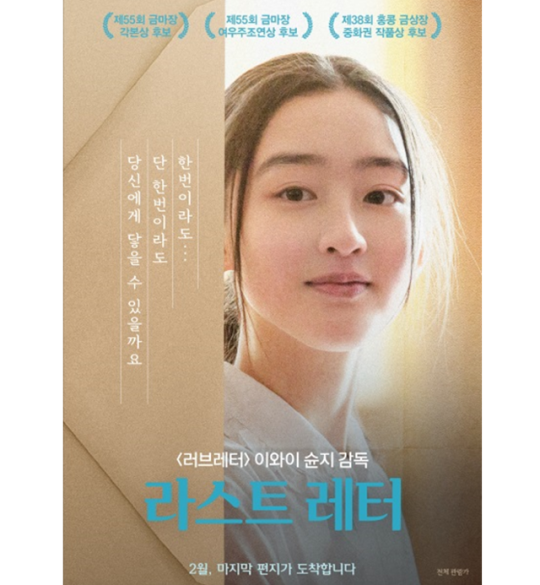 "Jihua," who attended the reunion to announce her sister's death, and "Last Letter," a pure emotional melodrama that summons memories of the first love of three people who were mixed during school, reunited with her boyfriend and her first love "Inchuan" 30 years ago, confirmed its release in February and released the main poster.
"Last Letter" is based on the novel of the same name written by the master Iwai Shuji in 2018 and directed by the young melodramatic film "Love Letter" and "Hana and Alice" and "Everything About Lily Shu."
In particular, she was recognized for her work at the 55th Golden Horse Awards, including screenplay, actress, and supporting actress nominating 38th Hong Kong Gold Award for Best Chinese Film and the closing film of the 15th Hong Kong Asian Film Festival.
On top of that, Zhang Zifeng, a child actor who quickly rose to stardom with China's national younger sister and "Great Earthquake," played the role of "Jihua," who falls in love at a glance after seeing her friend's brother "Inchuan," while Rookie, who is emerging as a "Chenseongjiro" and older sister "Last."
The main poster of "Last Letter," which was released along with the news of its release in February, attracts attention as the image of "Jeon," smiling lightly toward somewhere. Amid questions about what kind of story "Jihua" and "Inhuman" will portray, the film festival invitations recognized by leading film festivals and "Love Letter" director Shunji Wai's tagline are expected to be completed.
The movie "Last Letter," which is expected to be a combination of Shunji Iwai, the master of romance representing Japan, and director Jin Ga-shin of "Chumil Mill," meaning the Chinese region released in February.
Jeong Ga-eun said, "If I had recommended cohabitation and confirmed contraception for my daughter,
Broadcaster Jung Ga-Eun is drawing attention by saying that she was misunderstood for a fake divorce in the past. Jung Ga-Eun appeared as a guest on SKY and Channel A entertainment program "The Arrow couple" (from now on, "The Arrow couple"), which aired on the afternoon of the 25th.
On the same day, Jeong Ga-eun said, "There was a story of a fake divorce and a fake marriage." "I was most involved in the episode," he said. "I was also misunderstood as a fake divorce after I got divorced."
"I used to trust people unconditionally," he said. "There was no railroad, but I became cautious about everything. Hong Jin-Kyung said, "I think I'm stronger because I'm a mother of a child." Jeong Ga-eun said, "When I watched 'Aero couple,' I could relate to them, and I thought there was a story like that."
Jung Ga-Eun also said, "I'm raising a daughter, so if she wants to marry her boyfriend, I'd like to ask her to live together for a year with the permission of both parents."
Finally, he said, "I want to make sure that I have contraception, and I want to travel around the house. I don't want you to be too reckless, but I want you to have enough time to get to know each other."
Sing again No.33, Top 10 Singers, "Time to Help You Sing Again."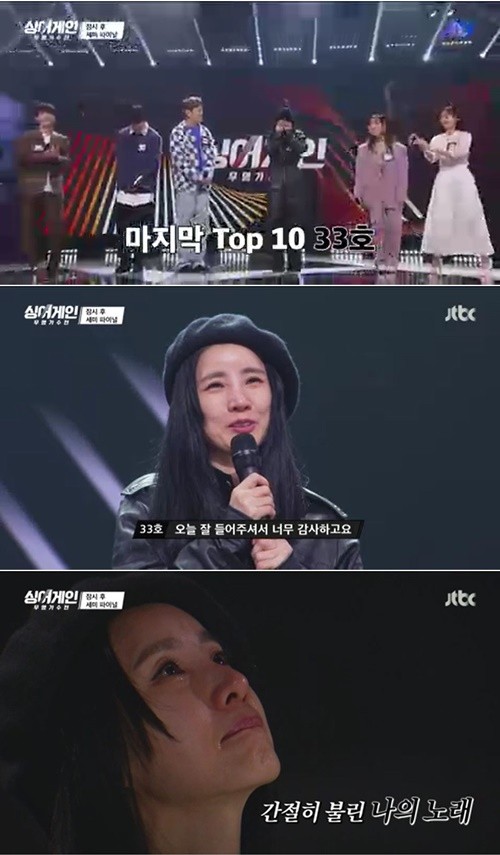 Singer Gain's 33rd singer has advanced to the TOP10. On JTBC's "Singar Gain," which aired on the afternoon of the 25th, a consolation match was held. The 33rd singer took the stage with Park Hyo-shin's "Breath." He sang "Breath" in his style, and after a final meeting, he was selected as the last top 10. Yoo Hee-you said, "As a result of the panel, I unanimously congratulate the 33rd singer." The 33rd singer said, "It was a time that helped me sing well again."